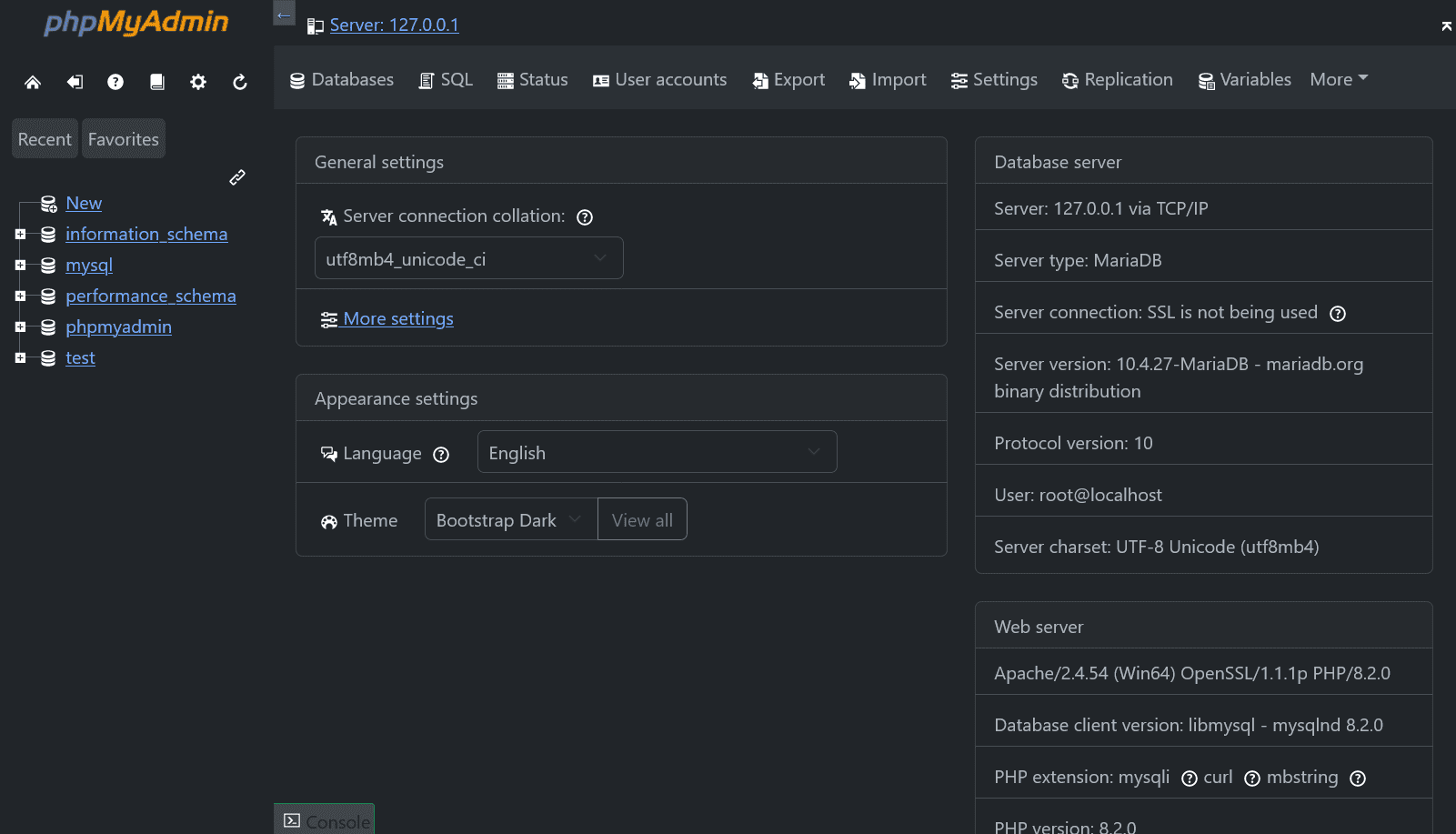 Name:
Bootstrap Dark theme for phpMyAdmin

Author:

Atakan Au
Download Bootstrap Dark theme zip file for phpMyAdmin
Is there dark mode in phpMyAdmin?
Can I use phpMyAdmin in dark mode?
1
Yes! You can use this addition to change the PhpMyAdmin interface to a dark look with a predominance of black.
1
Answer
Theme has been tested on PhpMyAdmin version 5.2.0. The files were developed based on the original "Bootstrap" theme that came with PhpMyAdmin version 5.2.0. Bootstrap version was upgraded and v5.3.0-alpha1 was used.
How do I add a theme to phpMyAdmin?
How to install a theme in phpMyAdmin?
1
After downloading the zipped folder, unzip it into the \themes\ directory.
1
Answer
phpMyAdmin
├── templates
├── themes
│   └── bootstrap
│   └── bootstrap-dark
│       ├── css/
│       ├── img/
│       ├── jquery/
│       ├── scss/
│       ├── screen.png
│       └── theme.json
How do I change phpMyAdmin to dark mode?
How do I use phpMyAdmin in dark mode?
1
Go to the PhpMyAdmin home page with your browser. Select the "Theme" setting under "Appearance Settings" to "Bootstrap Dark".
1
Answer
✅ The original dark theme colors of Bootstrap has been applied.
✅ Delete / Empty / Drop icons are colored red.
✅ Insert / Copy icons are colored green.
✅ Select and Input elements adapted to Bootstrap.
✅ Console button made semi transparent.
✅ SQL query input field adapted to the dark theme.
Screenshots:
List tables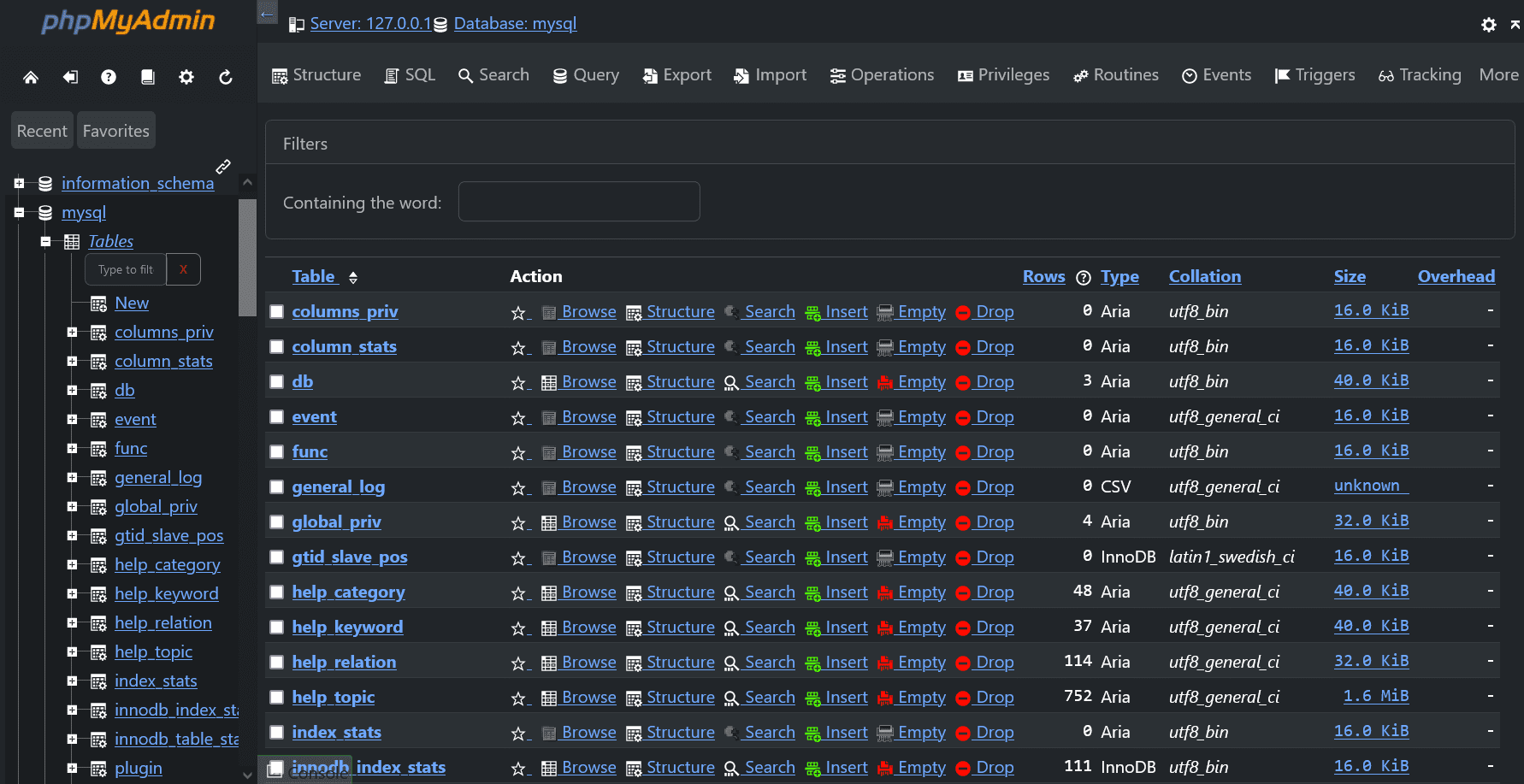 Browse table rows
Edit row values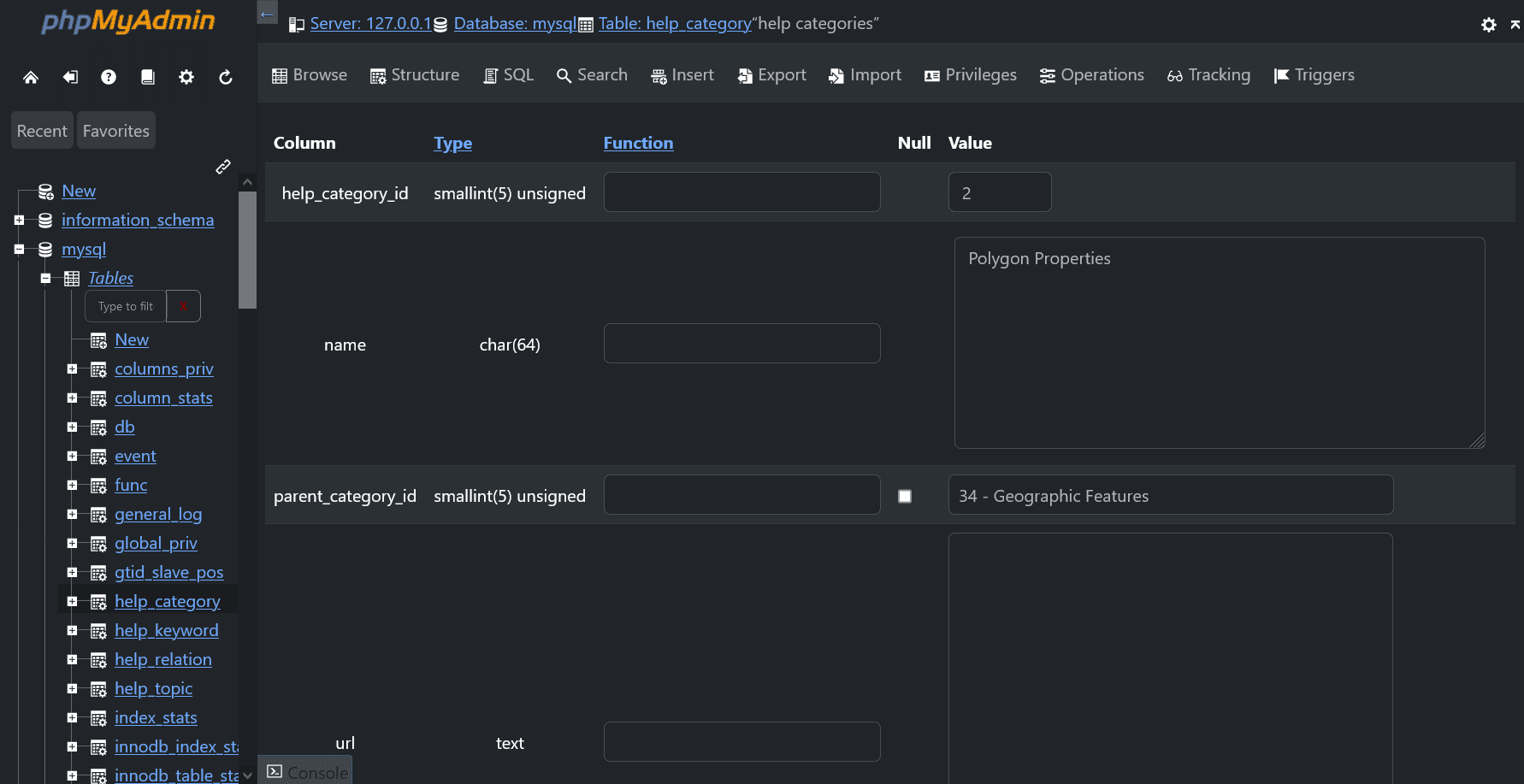 Table structure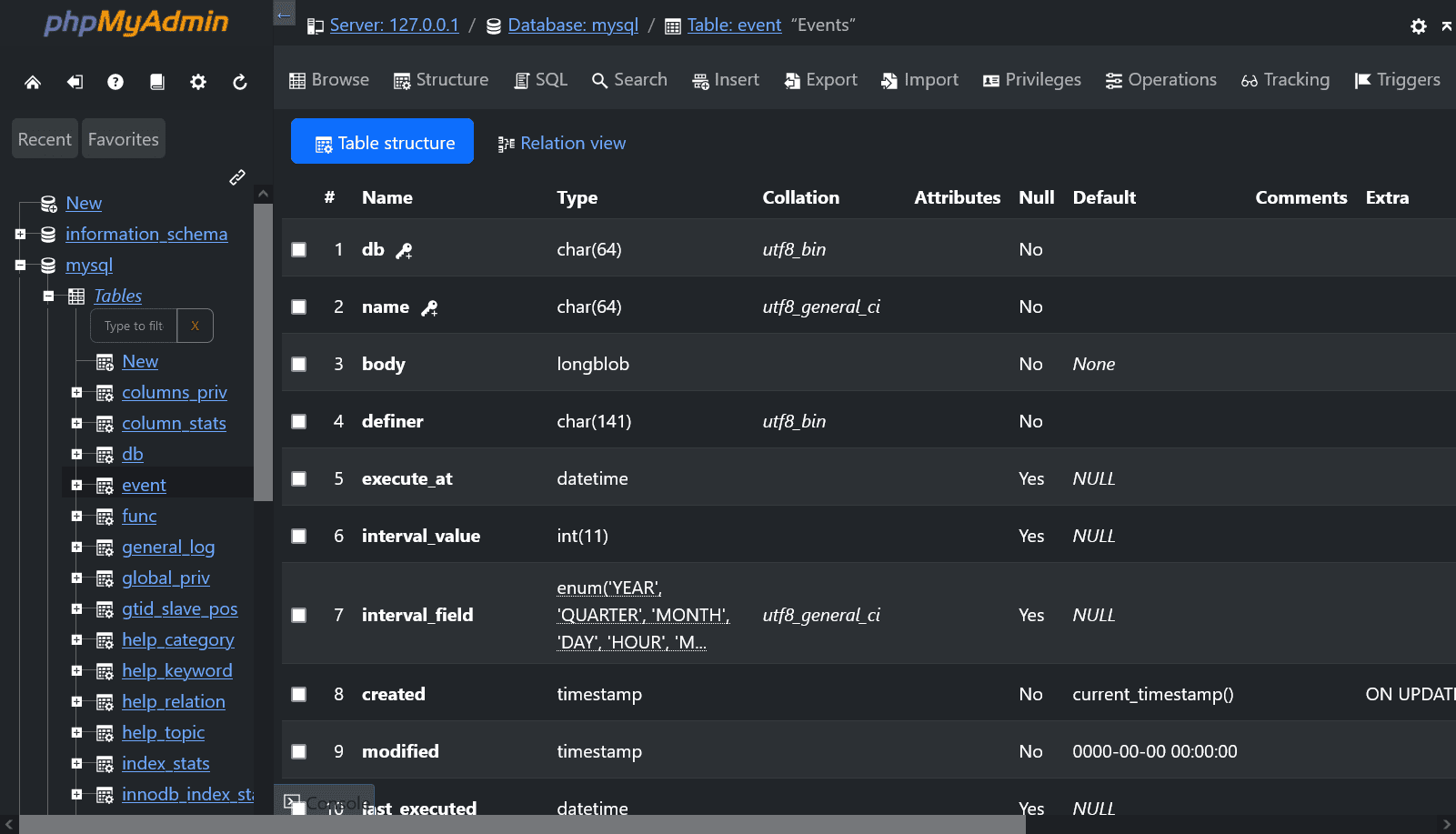 SQL query screen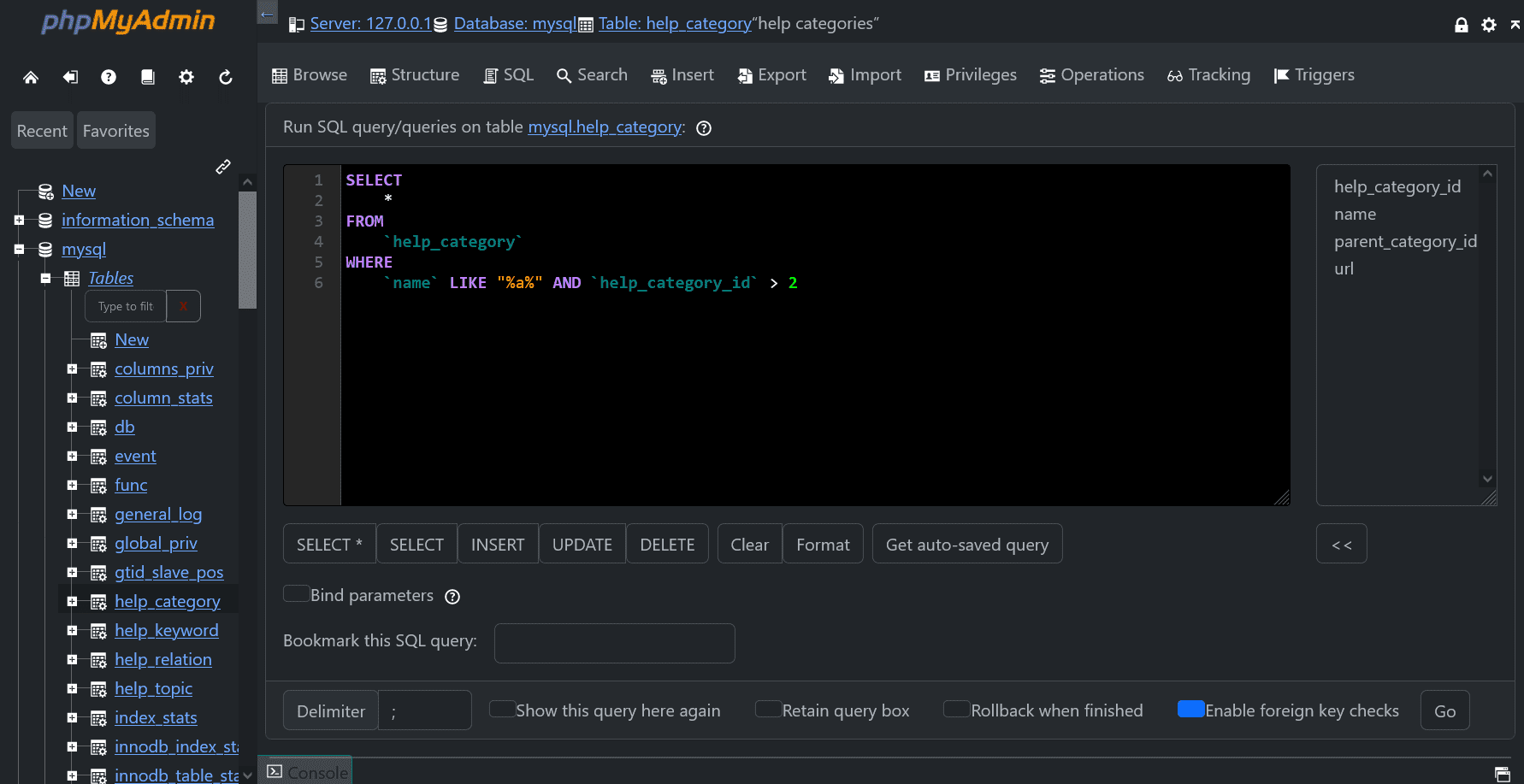 Search
Exporting