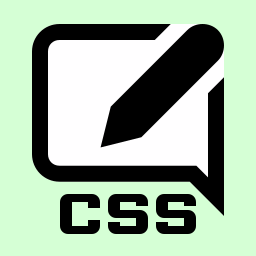 Compact, Simple, Speedy chat button. It allows visitors to contact you via messaging app. Chat with your website visitors through online chat apps. Place a floating button on your site and let people contact you. Lightweight and fast loading for best SEO.
Add the clickable WhatsApp button for chat to your site.
Compact
: Less than 5 KB file size, only CSS and HTML
Simple
: Very basic settings
Speedy
: No Sql query for fast loading
CSS chat button Pro
Coming soon.
CSS chat button Download
CSS chat button - WordPress Plugin
Usage
Add the plugin's folder in the WordPress' plugin directory, or install the plugin through the WordPress plugins screen directly.
Activate the plugin through the 'Plugins' screen in WordPress.
Go to Settings -> CSS chat button
Input your contact info
Save settings
| | |
| --- | --- |
| Settings page of CSS chat button | |
| WhatsApp chat button at bottom right on Twenty Twenty-Three Version: 1.1 | |
| Make it compatible with your theme. Adjust the position and size of the button as you wish. | |
| WhatsApp chat button at bottom left on Woodmart theme version 7.1.4 | |
| WhatsApp chat button at bottom right on Flatsome theme version 3.15.6 | |
== Changelog ==
= Version 1.0.0 =
* Initial version released
WhatsApp Contact Button
,
WhatsApp Business chat button